NEW DELHI: At the start of the India-England Test series, many experts felt the visitors' most likely chance of winning a match was the day-night Test in Ahmedabad. England's strong fast bowling department, the conditions that come with a day-night affair, and the way the pink ball behaves under lights point out that Joe Root's side shouldn't be taken lightly even now – although the team received a 317-run thrashing in the second Test in Chennai.
India has played two pink ball Tests so far, having won one against Bangladesh at the Eden Gardens in Kolkata (November, 2019) and got pummeled in the other by Australia in Adelaide (December, 2020).
The biggest challenge for the Indian team will be the pink ball and its nature. The SG pink ball, in comparison with its red counterpart, is coated with multiple layers of pigment and also has an extra layer of lacquer. That extra layer helps the ball to last longer than what the red ball does. During the Kolkata Test in 2019, it was evident that the lasting shine on the ball helped it to swing more and for a longer time period. The ball also travelled quicker in the air and off the pitch.
Former England cricketer Monty Panesar feels the pink ball and the dynamics associated with it makes the playing field level for both teams. "The pink ball is going to swing and seam at some stage. It is not like the red ball. The pink ball moves in the air, it reverses. This pink ball neutralises India's home advantage. The question is: whether this Indian team can hold their nerve when the ball moves in the air or reverses and not panic?" the left-arm spinner told TOI in an interview from London.
Who doesn't love the crowd 🤗🤗We are happy to have the support of #TeamIndia 🇮🇳 fans and it shall be no different… https://t.co/zboBTtWVPl

— BCCI (@BCCI) 1614076945000
"Quite recently, India were scarred by the pink ball in Adelaide. They were bowled out for 36 – the lowest ever Test score by an Indian team in the history of Indian Test cricket. They are definitely wary of this Test. It is a one-off Test now, a completely different ball game with the pink ball. If the ball starts swinging and seaming, the Indian team will think: is it Adelaide all over again?"
01:58WATCH: SG pink ball being manufactured in Meerut Panesar feels the pitch at the Motera stadium will surely assist the spinners, but England's time to gain ground would be the "post-dinner session" when the ball tends to swing and seam.
#TeamIndia practice under lights as they gear up for the pink-ball Test at the Cricket Stadium at Motera. 👍👍 @Paytm… https://t.co/35Zjeb1vAZ

— BCCI (@BCCI) 1614009063000
"Probably, the pitch will turn a little bit. Obviously, India is going to play to their strengths. But, there is the post-dinner session when the pink ball swings and seams a lot. I think that plays into the hands of the England team. If the ball starts swinging and seaming a little bit, I think England have got a great chance of winning this Test."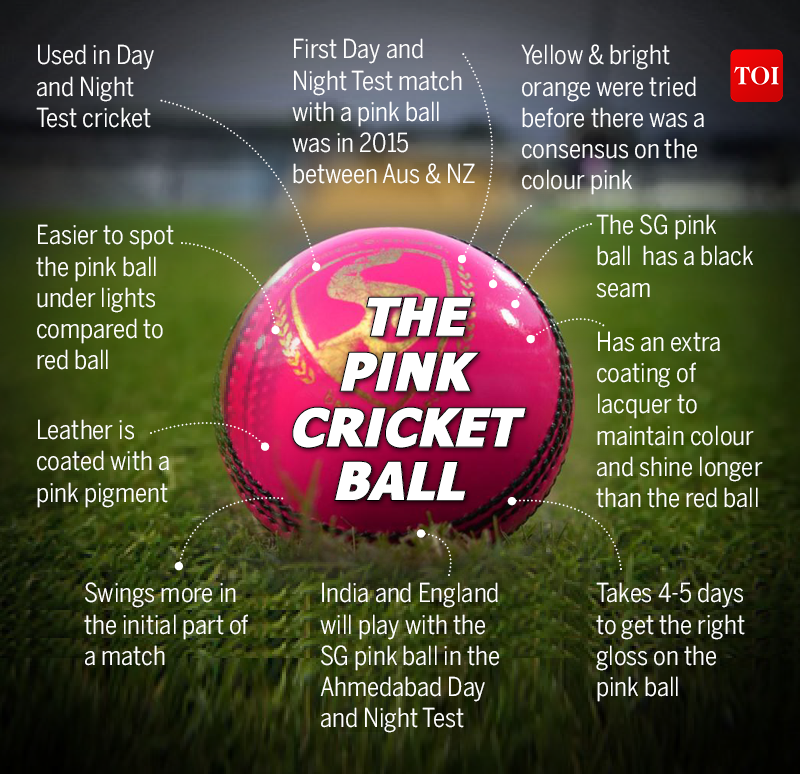 For Panesar, the "contest" between Virat Kohli and Jimmy Anderson is likely to define the outcome of the match. "There is a lot of pressure on Virat Kohli to win this series in order to retain his Test captaincy. The battle, for me, is going to be Anderson vs Kohli. If Anderson gets the ball to swing or gets it to reverse, then it will be interesting to watch how Kohli is going to combat that. That's what is going to get everyone screaming."