NEW DELHI: Who will open the innings for India against England?
The players in the current Indian squad for the first two Tests who can play as openers are Rohit Sharma, Shubman Gill, Mayank Agarwal and possibly KL Rahul.
Rohit is assured of one of the two opening slots. And after the success of the Australian series, young Shubman Gill who made his Test debut on the recent tour Down Under and scored 259 runs in 6 innings at an average of almost 52 seems to be the frontrunner to partner Rohit.
Gill displayed a maturity far beyond his age (21) and was neither overawed nor daunted by the prospect of playing some of the best bowlers in world cricket in their own conditions. Gill in fact was one of the big finds of the Australian tour for Team India, along with Mohammed Siraj.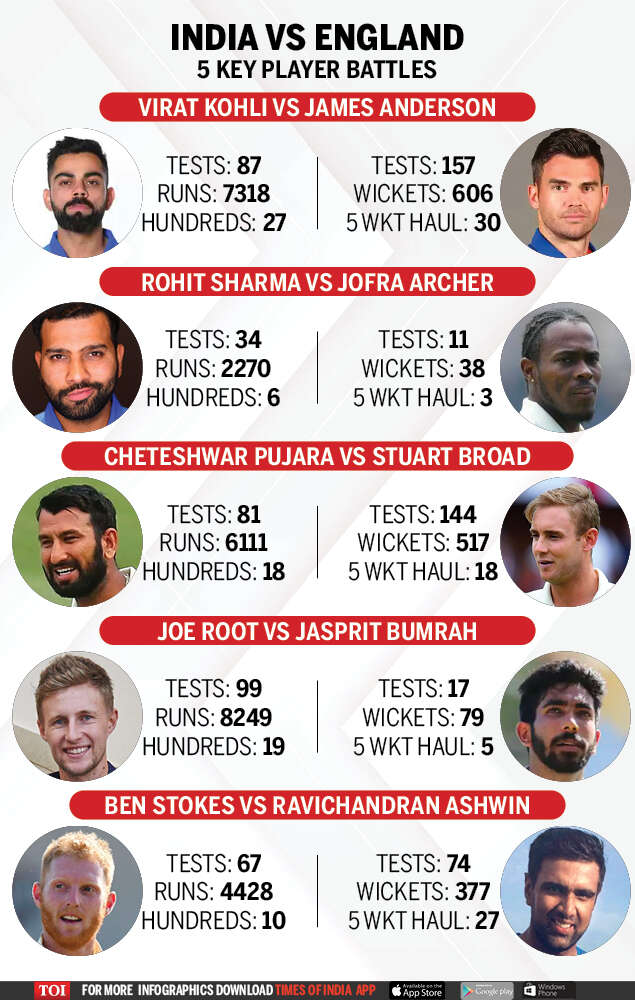 Former England spinner Monty Panesar echoed the same sentiment in an interview with TimesofIndia.com, saying that Gill should be the first-choice opener alongside the experienced Rohit Sharma in the home series vs England.
"Rohit should hundred percent play. His record is great and he is a solid opener. And when he gets going, he is a great player to watch. He's worked hard on his fitness, he looks fitter. He's just coming off of a high of a series. He would want to prove a point in India that he's still a great Test cricketer," Panesar told Timesofindia.com in an exclusive interview.
"I will go with Gill. Gill should open with Rohit. Because he's young. He's exciting. And it just depends on who's a better player on red soil. That's my opinion. Whether India should go for Gill or Agarwal, that's something Ravi Shastri and the team can decide. But India look like a strong team," he said.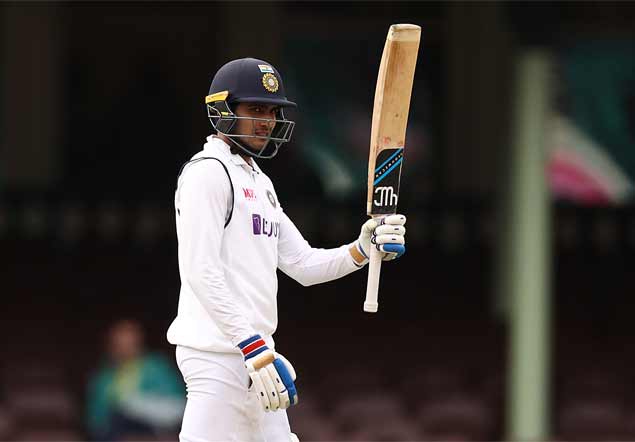 (Getty Images)
Apart from Gill, Panesar also feels Mohammed Siraj, who played a vital role in India's Border-Gavaskar series triumph, should be included in the opening Test. The 26-year-old signed off the series as the highest wicket-taker for his team, claiming 13 wickets in 3 Tests, including one five-wicket haul.
After an impressive show in the series Down Under, it wasn't a surprise to see Siraj's name in the India squad for the first two Tests.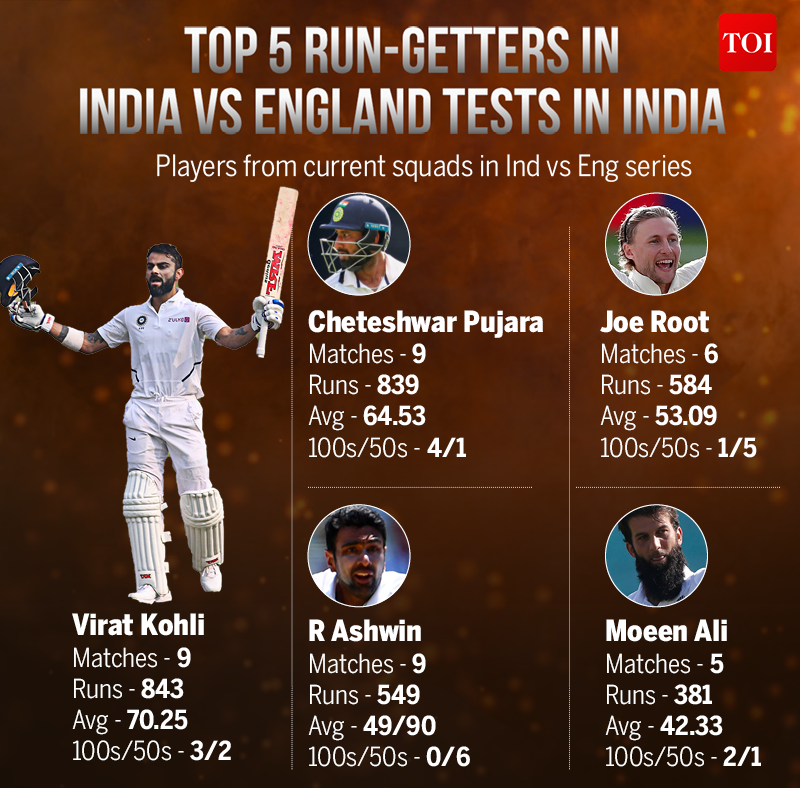 Apart from Siraj, India have the services of Ishant Sharma, Jasprit Burmah and Shardul Thakur in their pace department for the first two Tests. Mohammed Shami, Umesh Yadav and Bhuvneshwar Kumar who are all injured are not part of the squad.
If India do decide to play three spinners, only one among Ishant or Siraj might get the nod to partner Jasprit Bumrah.
"Mohammed Siraj and Mohammed Shami both are very similar bowlers. But I think Mohammed Siraj is fit and in form, and should play. It's a great problem for India. When they sit at the discussion table, they talk about batsman, spinners but never about fast bowlers. The first thing that they should be talking about is – 'who are we going to play?' 'Who are the fast bowlers we are going to play?' Because there's so much to choose from," Panesar further told TimesofIndia.com.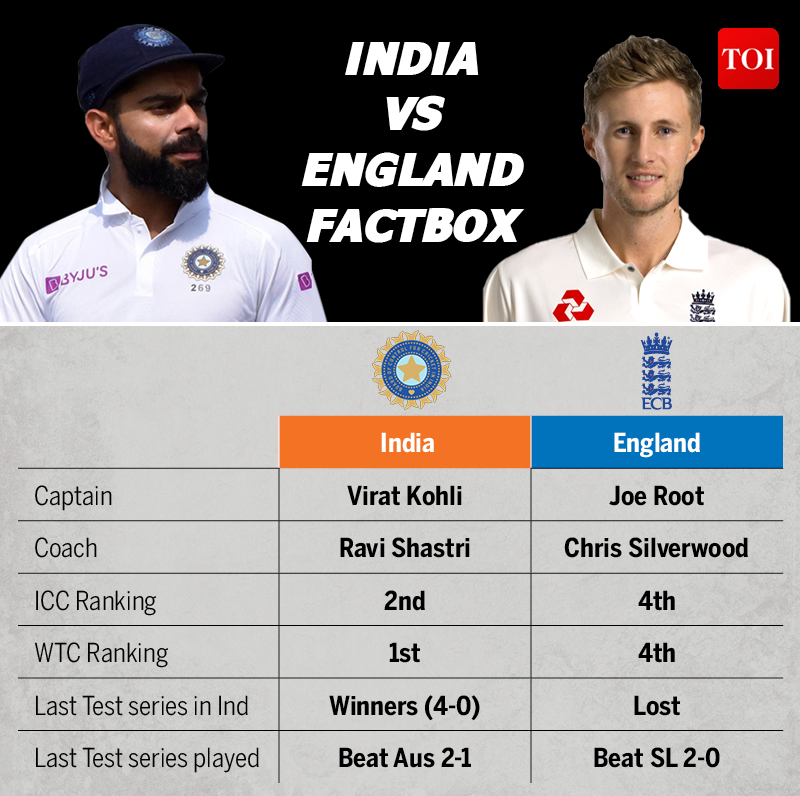 WHAT NEXT FOR PRITHVI SHAW?
Young opener Prithvi Shaw had a terrible time in Australia and was eventually dropped from the playing XI.
Shaw's technique was exposed in the Adelaide pink-ball Test when he was bowled for a duck in the first innings by Mitchell Starc and scored a paltry 4 in the second innings before being dismissed in similar fashion by Pat Cummins.
Due to his poor form, he failed to make it to the final eleven in the remaining three Tests vs Australia (Melbourne, Sydney, and Brisbane). He was also not picked for the first two Tests vs England.
Panesar feels Shaw needs someone like Indian batting legend Rahul Dravid's guidance to fix the chinks in his armour and rediscover his form. He is still very young (21) and has time to reshape his technique and become a better Test batsman, ready to compete at the highest level.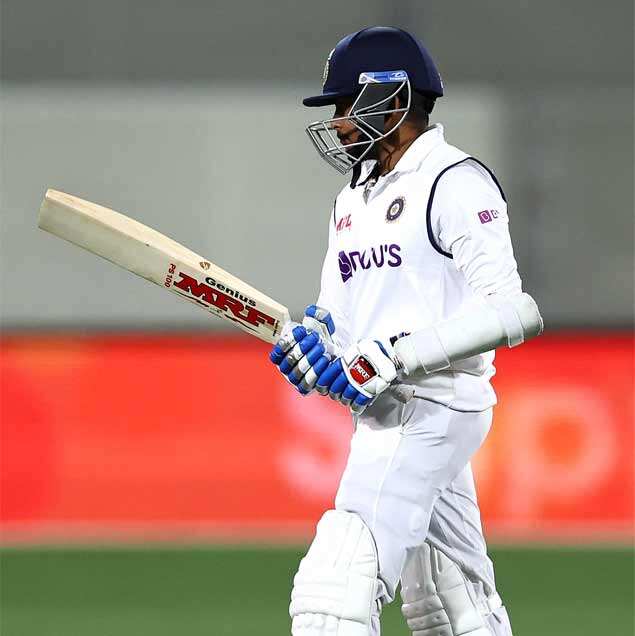 (Getty Images)
So what next for Shaw?
"Cricket is a funny game. You may have one or two good series, and there'll be certain conditions that you may not be that good in. And, then the team looks for some other options. Prithvi Shaw can come in there then. Shaw should work closely with the likes of Rahul Dravid and work out (questions like) – 'why is my game not great? What am I not doing so good? What do I need to do better?'…He (Shaw) should actually just get his game organised because you never know. All it takes is a couple of bad performances by other players or certain conditions, and you again get a chance. If Shaw keeps himself fit and keeps scoring runs, he could be up for a recall," Panesar signed off.