CHENNAI: Former England off-spinner Graeme Swann has experienced both highs and lows on the Indian soil. Swann's debut Test series here in 2008 ended on a losing note but he returned to India four years later to help England win the Test series 2-1.
In a chat with TOI, Swann – who played 60 Tests, 79 ODIs and 39 T20s for England – spoke on the upcoming series against India, the role of Joe Root and more.
Excerpts:
How do you view this four-Test series between two in-form teams?
At the moment, I feel India is the team to beat. For England, going to India and winning a Test series should be rated bigger than the Ashes. The Indian team has just beaten Australia. It (Australia) is probably the hardest place to go and win a Test. Coming to India and playing against Indian spinners on pitches that deteriorate is the real deal. For England, going to India and winning the Test series will be a bigger achievement than the Ashes.
England arrived in India after beating Sri Lanka 2-0. How much confidence will they take from that win?
I don't think England will get carried away with their performances in Sri Lanka, especially with the ball. England were fortunate that Sri Lanka batted with gay abandon in the first innings of the opening Test. Our spinners – Dom Bess and Jack Leach – did a good job but they are not world-class yet. They may be in a few years' time but they will know that this Indian team is miles ahead of the Sri Lankan team currently.
What according to you could be a weakness in the Indian line-up?
In India, even if the wicket turns in the second innings, it's very good for batting in the first. England should match India or go past them in the first innings and then take it from there. England will depend on skipper Joe Root to do the bulk of scoring. If they can pile on the runs in the first innings and then restrict India, then England could be in with a chance.
A lot has been spoken about England's decision to leave out Jonny Bairstow for the first two Tests. What's your take?
It's bizarre that he has not been picked for the first two Tests. He is being rested which, in my view, is just crazy. You don't rest world-class batsmen like Bairstow.
How do you see Bess and Leach performing in India?
In Sri Lanka, they bowled well and that will give them confidence. Leach bowled better and had good control. Bess is still a work in progress. They will have to bowl with more consistency in order to keep the Indian batsmen in check.
Do you reckon Ashwin – with his performance in Australia – has silenced critics who have had something to say about his record in overseas Tests?
It's ridiculous to criticise him. Ashwin is one of the best exponents of off-spin bowling in the world. He is an asset for India. You should cherish him and not criticise him.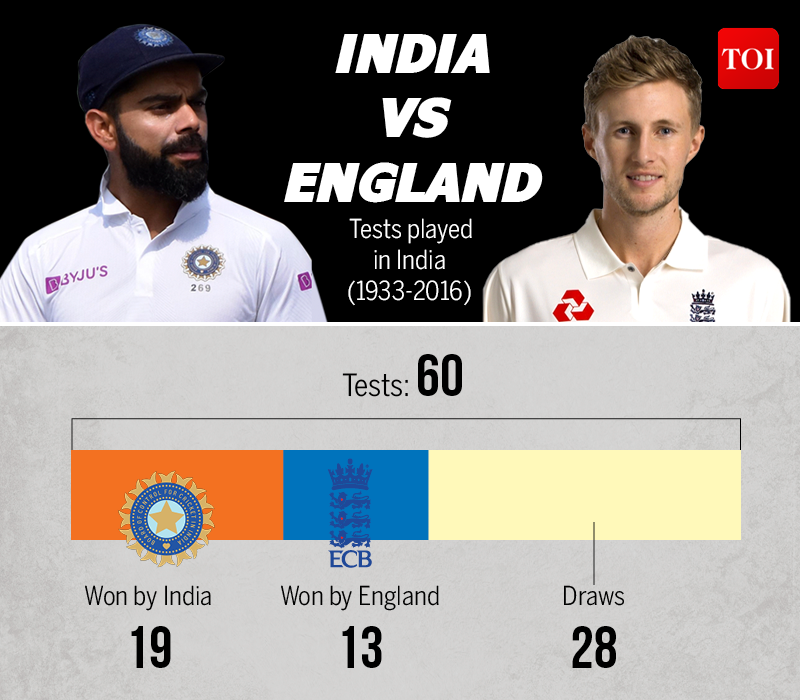 How should England plan against Ashwin?
Root is the best man to handle Ashwin because he has a superb technique against spinners. England batsmen just need to copy what Root does. He is very selective in his shot-making. He plays the sweep shot well and others must just watch Root closely as he is England's trump card.
Do you see India missing their second spinner, a role that Ravindra Jadeja has performed over the last few years?
Chennai's wicket is usually good for batting on the first three days and then begins to turn square. Jadeja provides massive control at the other end and India will miss him. Having said that, to be honest, I don't think Ashwin needs someone at the other end to keep England's batsmen in check.
Your prediction for the series.
I think India, on paper, are so strong and should win the series 2-1. England will win a Test match with Root's batting but I think India will prove to be too strong. I hope I am wrong as an Englishman.