He lacks the flair of a warrior, but he is the sort of soldier you would love to take to the battlefield. Cheteshwar Pujara bats like a turtle, but his bat is also like the back of a turtle, solid and unbreakable even if you hit it with a hammer.
Though he didn't plunder runs like on his last tour to Australia, the 33-year-old 'rock' of Indian batting, will forever be hailed for his gallant 77, which saw him take as many as 11 blows from the Australian fast bowlers in the fourth Test at the Gabba.
In an exclusive chat with TOI, Pujara talks at length about how he conquered the 'thunderbolts' from the Aussies both on and off the field, and is now ready for the 'English challenge' at home.
Excerpts…
'Many more happy returns of the day Rock of Gibraltar @cheteshwar1, can't thank you enough for being my bunny though,' Ashwin tweeted while wishing you a happy birthday on January 25. Can you explain this tweet to us?
He tried to make some fun, pulling my leg. He is recalling some old instance when he got me out in this game or that stage, but it's all light-hearted. There is nothing serious in any of it. We always have a good time. Sometimes, we have this banter and I challenge him to get me out in the nets. In the last three-four years, we try and tease each other. I'll tell him that 'you can't get me out.' And he will then take out some old instance and say that in this game I got you out.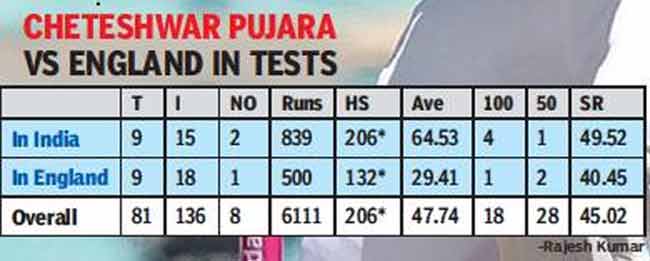 Rate these knocks from most favourite to least favourite: 145* vs SL Colombo 2015. 132* vs Eng Southampton 2018. 92 vs Aus Bangalore 2017. 123 vs Aus Adelaide 2018. 50 vs SA Joburg 2018. 72 vs Aus Bangalore 2010. 106 vs Aus Melbourne 2018. 77 vs Aus Sydney 2021. 56 vs Aus Brisbane 2021. 192 vs Aus SCG 2019.
It would be difficult to rate them, but what I can say is that the knocks against Australia are always important because it's a strong team. If I've to pick a few knocks, and I may be missing out on something, then the Adelaide hundred, 92 against Australia at Bangalore and 56 versus Australia at the Gabba are amongst my favourites. Between them, I can't rate because all three were played in different situations and conditions
Yes, big knocks are always special. So, the 192 against Australia at Sydney and the hundred against Australia at Ranchi is special too.
Can you take us through that gritty half-century in the second innings of that final Test at Brisbane? Was it your best knock, considering the state of the pitch and the bowling attack? Or at least your grittiest?
It was a tough innings. I can't recall any innings in which I was hit all over my body so many times, but I was very determined that I didn't want to give my wicket away. As a team we had a gameplan, and personally I wanted to bat the first session well. I knew that if we started well, it was a two and a half hour session, we were expecting 35–37 overs in that session. If we started well in that session, we had a very good chance of winning that Test, or it would be a draw. There was more pressure on them to pick up wickets in the first session. It was important that I don't get worried about getting hit on the body, because on that pitch and from that particular end, it was difficult to judge the bounce, and most of the blows on my body were from that end only. The ball wasn't bouncing too much from that end. They were bowling short, but the ball was coming at body height. Some, sometimes, you just don't want to try and play with the bat. If you go on the backfoot and try to play on top of the ball, there is a chance that you might glove it and then get out. So, my strategy was very simple. If the ball rises, I'll make sure that I don't mind taking the ball on the body. It would hit me, but I won't get out. That was the main thing (on my mind). Once I went into lunch, I was sure that now, we're very confident that we played that session well. I decided to take them on. In the sense that whenever I get a loose ball, I'll start playing my shots. I got some loose deliveries in the second session, and I started playing my natural game, and got some runs also, which set up the game. I felt that the 'set up' was good. We could accelerate and when we batted well in the second session, we knew that now there is a very good chance that we can win the match.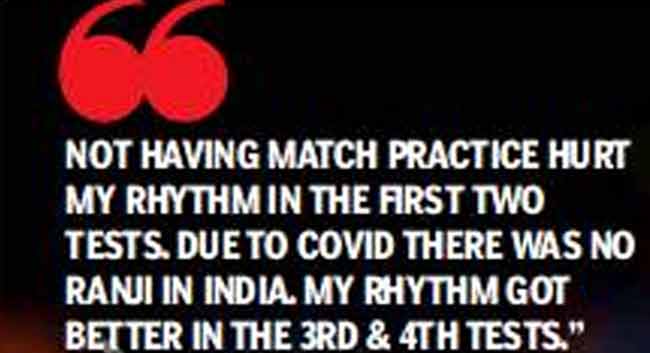 How long did the pain last after the innings, after you were hit multiple times? Did you think of retiring hurt at some stage during your knock?
Never (did I consider retiring). Retiring was never an option. I kept telling myself that I'm not going to go out from here. Yes, the toughest part was when I got hit on my finger, because after the second Test, when we were practicing at Melbourne, I got hit on that finger. So, I was already in a bit of pain during the third Test at Sydney. I got hit on the same spot again (at the Gabba). When I was hit (there), I felt that there was a possibility that my finger had broken. But Nitin Patel, our physio came in, and told me that even if it is broken or whatever, you've been handling this pain really well. If you need, I'll give you a painkiller. I told him that I don't want to take a painkiller, and try to bear the pain. And I carried on. I couldn't hold the bat properly. It was difficult for me to grip the bat and I wasn't able to play my natural game after I got hit. I wasn't getting a proper grip from my bottom hand to play my shots. It was difficult to bat after that (hit), but I told myself that 'this is the most important day of the series.' That particular session, and the following session, as in from lunch to tea and the last session, was very important. So, I didn't want to take any chance. I told myself that I'll continue to bat. There was no plan to retire at all, at any time.
Have you recovered from the blows to your body? How many marks are still there?
Almost! There are still some marks, the blood is still there. There's still a bit of a bruise and a bit of pain in that, but it's nothing significant. I mean only when I touch that spot, I experience pain. Otherwise, things are good. Nothing serious.
Did the Aussies sledge you during your knock?
They have sledged me, but it doesn't affect me, because I'm more focused on what I want to do. So, even if someone says something, I don't pay attention to what they say. I know my gameplan well, I know what I want to do when I'm at the crease. I don't get disturbed by what they're saying. I continued doing what I wanted to do.
Did lack of match practice hurt you in preparing for the tough tour of Australia?
Yes, I completely agree with this. However, that was a situation, we were coming out of Covid and not many players (got match practice). If we observe, yes the guys who were a part of the IPL got some match practice, but the guys who didn't play in the IPL, even from the Australian team, maybe some of them did play some first-class games. But in India, the Ranji Trophy hadn't started, so there was no option of having some match practice. (If we had match practice) things would have been a little different. For me, match practice was the first two Tests, where I was trying to find my rhythm and concentration again! Yes, it took a little bit of time. If you look at my success, it came in the third and fourth Tests, when I got my rhythm back and I started playing well. So, it took a little bit of time for me to get into the rhythm again.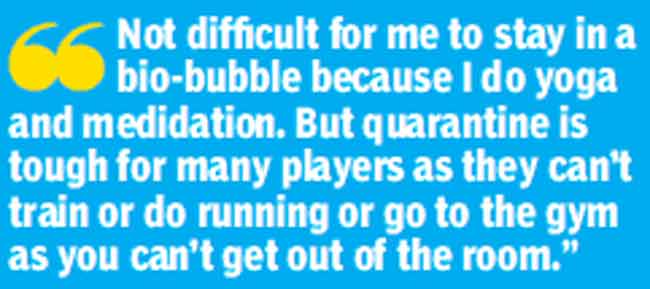 Your father (Arvind Pujara) said that the Aussies blocked your runs, but couldn't get you out. Do you agree with his observation?
He's absolutely right. If you look at the number of balls which I've faced in this series, it's still on the leg side. Maybe, they were aiming to block my runs, but they couldn't get me out. In the first two Tests, it was a little difficult for me, because they came up with a gameplan. They did a lot of research on my batting and studied it. So, to break the plan that they had come up with, I also needed some time, and I could do that in the next two Tests. Those two Tests, it took a little bit of time for me to come out and break their strategy. In the next two Tests, I was in my rhythm and I could break that gameplan.
Unlike last time, when your father-cum coach was not in good health and hence interaction was minimal, how often did you interact this time?
Usually, I'm in touch (with him). However, a lot of times, you can't speak on a daily basis because of the time difference. I speak to him whenever it's possible. But when a series is on, we don't discuss too much about technique, the discussion is more about approach or how you want to handle things. During the series, I don't prefer to talk about or change my technique much.at that time, you just need to fine-tune things, make some minor adjustments.
You again played close to 1,000 (928) balls in this series. How do you feel about this achievement? You got three half-centuries, but do you feel you could have scored more runs?
Usually I do (score more runs) if I play so many deliveries. We were playing on a challenging pitch on which they were also bowling very good line and length. So, if the opposition is bowling well, one has to respect it. If you want to score runs in a Test, you've to wait for the loose deliveries. You don't want to convert a good delivery into a loose one, because in that process, you might play a bad shot and ultimately, you'll get out. So, yes, I respected their bowling. I feel that they bowled exceptionally. Especially against me, they had a gameplan. I mean, you need to give credit to them also for that, but at the same time, as I said, in the last two Tests, I was ok with my gameplan, and I was able to score runs. It was difficult (to score) in the first two Tests, but in the last two Tests, I got runs.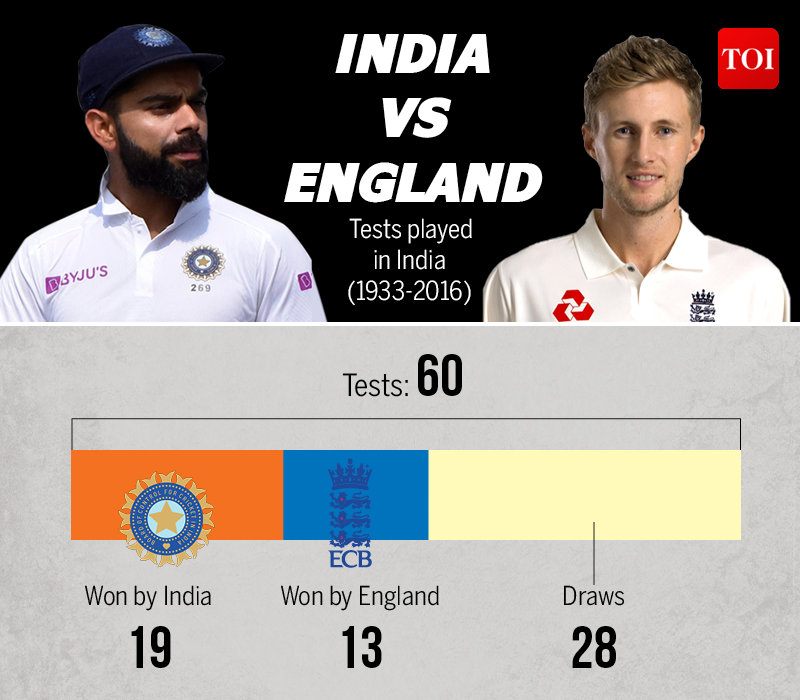 Did you pass on any tips to Rishabh Pant during your partnerships with him at Sydney and Brisbane? It must be a unique experience to bat with someone whose style is totally opposed to yours…
Ultimately, we were building a partnership. When he was batting in Sydney, I didn't have to tell him much, because he was playing his shots. That's how he bats. In Brisbane, I had to tell him to be careful when Nathan Lyon was bowling, because there was a stage where he was batting well, but I felt that he was getting carried away when Lyon was bowling. He was the only bowler who he looked like making an error against. So, I told him that: 'Yes, you play your shots, but only if the ball is in your area. Don't try and create something.' Credit goes to him. He did pretty well. Especially in the session between lunch and tea, when Lyon was bowling outside the off-stump, he defended, let the ball go outside the off-stump. He showed a lot of temperament in that particular innings, especially at a later stage. Even in the third session, he started off well. And when he had to take him on, he started playing his shots.
After you scored a 176-ball 50 at Sydney at a strike rate of 28.00, which is your slowest fifty in Test cricket, former Australian skipper Allan Border criticized you saying that you were too 'almost too scared' to play a shot, and that you are looking to survive rather than score runs. Ricky Ponting felt that he didn't think it was the right approach and that you were putting too much pressure on your batting partners. How do you react to criticism like that?
I don't need to (react). See, they've an opinion. They've the right to say what they feel like. But, I feel that I'm doing a job for my team and I know what's best for the team and myself. If I have a gameplan, and if it's helping me and the team, then I just need to stick to that. A lot of times, it happens that Ponting, or anybody, might want to say something to put the opposition player under pressure, because they also want the Australian team to win. If I ask them off the field, he (Ponting) might give a different opinion also. You never know! A lot of times, it could be their strategy ki unko bol ke pareshan karein (create worries by saying something). I'm not trying to say that Ponting or anybody was doing that, but there is a possibility. So, when I play, I don't try and read anything, or say what people are saying. I avoid it when I'm playing, because I know that I'm very honest to myself, I'm doing something which is going to help the Indian team, and then, I don't need to listen to anyone from outside, because you're doing justice to yourself and your team. Ultimately, you are getting results from it. I've to stick to what's best for the team.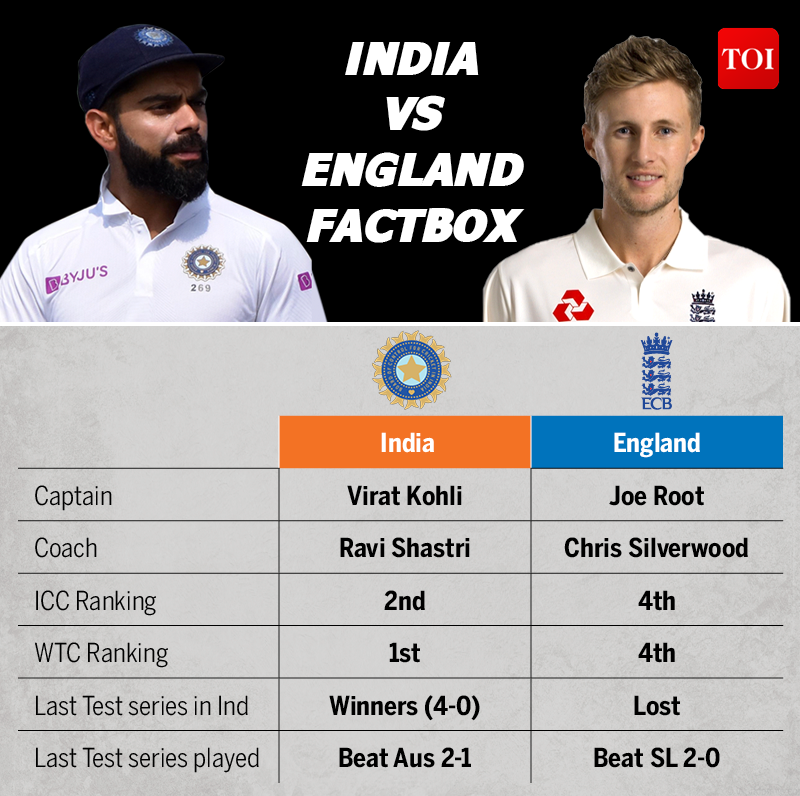 India's batsmen seemed to have mastered Nathan Lyon this time. What was the secret?
Our batting coach, Vikram Rathour, spoke about handling him well. When we landed in Australia, he told us one thing: if we looked at the last series or the stats, not many players have played well against Lyon. It's something which all of us needed to address. After that, each and every individual had their own game plan against Lyon, and they stuck to it. Everyone handled it well.
You pretty much neutralised Lyon with your plan of jumping out and dead-batting him. Only in Adelaide did you get out employing that tactic. When was the plan derived?
I used this plan against him in the 2018-19 series too. I've played spinners like this in domestic cricket too. I feel that playing so many spinners in domestic cricket has definitely helped me tackle him well. Lyon is someone who is one of the best spinners Australia has produced. You can't take him lightly. Even as a team, we had a game plan that we had to tackle him well and that is what we achieved. That is why we as a team, and as a batting unit, we were successful. He's a great bowler. He always throws challenges at you and you have to up for it to score against him.
Has any bowler troubled you as much as Pat Cummins did in Australia? Do you remember getting out to the same bowler five times in a series?
Maybe not in one series. He got me out many times, but overall, I felt that as the series went on, I handled him pretty well at the later stage. He was bowling really well in the first two Tests. He bowled some good deliveries. When I look back at this particular Test series, I can say that I got out to some really good deliveries which they bowled. As a batsman, I just need to accept it and move on. If you get out to a very good delivery, then it's fine. Otherwise, I felt that in the last two Tests, I was on top (of him). In the Sydney Test, the ball flew from back of a length and struck my glove (when he was out for 77). I've said this: even if I was batting on a hundred or double-hundred, you can't control that ball. I mean if it rises from good length, then as a batter, you can't do much about it. I feel that overall, it went well. If you look statistically, maybe he got me out many times, but overall, I felt that in the last two Tests, I handled him pretty well.
What makes him special? Can you deconstruct? You faced Steyn, Morkel, Johnson, Hazlewood, Rabada, Anderson, Broad. Is he the best fast bowler you have faced?
He's one of the best bowlers I've faced. It's always different when you play different fast bowlers in different conditions. To play Anderson and Broad in England is different to facing Rabada in South Africa. All the fast bowlers when they play in their home conditions, are familiar with what length to bowl and how to approach each and every innings. Yes, he's ranked world No 1 at the moment. He's a good bowler, but you can't rate bowlers because each and every bowler has their own strengths and weaknesses. When you're facing them in their home conditions, they're always challenging.
How did the turnaround happen after 36 all out at Adelaide?
Basically, what we told each other was: 'This is over. There is nothing we can do about it. Once we'd lost the game, there wasn't much we could do about it. We told ourselves that it's a three match-series now. And it's a red-ball series. The thing is that they play well with the pink ball, and it's been an advantage to them because they were familiar with the pink ball, having played eight-10 Tests in Australia with it. Whereas, it was our second pink ball Test, and first-ever pink ball Test in Australia. We weren't too experienced with the pink ball (in those conditions). And they did a very good job. As individuals and as a team we discussed that we'll leave this behind. I also told the support staff, I told our batting coach that 'paaji, see, this was the pink ball. What we do now with the red ball (series) will be different, because I had the experience of playing with the red ball in (Australia) in the last series. So, I told him that we've to forget this and that the red ball (series) will be a different ball game altogether. And that's what happened, I think. The whole ball game changed after the series was played with the red ball. The whole planning, everything was different. I think that the guys in our young team showed a lot of character. Whoever got an opportunity, performed at the right time. So, it was a collective effort, because of which we could stage a turnaround.
Are you a souvenirs person? What is the one thing you picked in the two Test series wins in Australia?
Yes, I am. I try to collect some memories from each and every tour. So I've got a T-shirt autographed by all the players. Each and every series is special, especially the victories. My first ever victory on Australia soil was on the last tour. I collected some memories from both our victorious tours of Australia.
How much did coach Ravi Shastri and captain Ajinkya Rahane back you during this tour?
Both backed me completely. There was not a single time when they asked me to play faster. They always told me: 'You play my natural game. Don't think or worry about anything.' They also knew that the Australian team was bowling well, and the pitches were also a little challenging. If you look at the entire series, there was only one century either side, by Ajinkya and (Marnus) Labuschagne. Not too many runs have been scored. Both knew that I was doing a good job for the team. Although, there have been times when, for example at the MCG, I scored just 17, but I ended up playing 70 balls, which actually helped the team. Those who came to bat after me got a little bit of time. The ball was a little older. So, I felt that there wasn't any stage where they questioned what I was doing. They were supportive throughout. Both of them were really positive (about me).
You are now a senior player. With Virat not around, did you contribute to the team's strategy and plans.
I've always been passing on my inputs whenever they're needed or possible. Even if Virat (Kohli) is around, if I have a suggestion, I try and give it to him or anyone. So, I've been contributing whenever I could. If I have thoughts, I always share them.
How confident are you of doing well against England at home? This is the first time you will play Jofra Archer, who's supposed to be quite fast. They also have massively experienced and great pacers in James Anderson and Stuart Broad.
I've played against Archer in county cricket. However, that was in England, and a couple of years back. Now, I will be playing against him in India. It'll be different. I look forward to this challenge. I've faced Broad Anderson in England and in India, which will definitely help me. It's one of the best (pace bowling) pairs I've seen in world cricket who look to bowl in tandem. They're good friends too. It's a good challenge to have. The best part about this series is that we're playing at home after quite some time. all of us are looking forward to this series. Playing in India is a different experience all together. We enjoy playing in our home conditions. We have that extra advantage of playing in familiar conditions.
Jack Leach and Dom Bess don't sound as threatening as Monty Panesar and Graeme Swann. Your initial assessment of whatever you have watched them.
Honestly, I've hardly seen or played them. I've hardly seen the highlights of the Sri Lanka-England series too, so I'm not very familiar with them. Once we start preparing for the series, we'll start looking at the videos of their bowling. At the moment, I hardly know about them. I don't recall having faced them in county cricket. Without having faced them, it will be difficult for me to pass any judgement on them. I played Monty and Swann a lot. They were really famous at that time and were good bowlers in their heydays.
Your goals for the England series?
Honestly, I'm not a person who likes to set goals for a series, because I feel that as a batter, you want to be in the present. You want to take one match at a time, one innings at a time. This is because in a Test, there are a lot of changes in each and every session. I'm someone who anyways doesn't give a lot of importance to stats or numbers. I never set a goal that I want to score three centuries in a series, or score 'X' number of fifties or runs. I just want to go out there after doing the right preparation before a Test, where I'm confident about going in for my batting. I believe in good preparation and that's what I stick to. I look to prepare well and try and execute my batting. The best part is that we've just finished the Australia series. The body is fresh, in the sense we had a break before the England series starts. However, mentally and physically, your rhythm is there, your concentration is there. So, I just want to carry on from where I left in Australia.
As a team, are you guys keen to play in the World Test championship final at Lord's this June?
All of us are looking forward to playing in that final. This series is an important one for that. As far as I know, we've to win two tests out of four (to make it). Yes, all of us are looking forward to the England series and we definitely want to play that final.
What has bubble life taught you? Being someone who is into yoga and meditation, did it become easier for you to adjust to it, than the others?
It's not a difficult thing for me to stay in a bio-bubble. However, I still feel that the quarantine period is a little tough for many players. When you are in quarantine, you can't even move out of your room. As a sportsperson, you might want to go to the gym or do some training, running, which isn't possible during quarantine. So that is a little challenging. At the same time, I'm still ok because of my routine because I do yoga, meditation and prayers. So, I keep myself occupied and am engaged in some activity or the other.
Being a gadget freak, what gadgets did you buy or indulge in during the lockdown?
When I was in the lockdown, I was with my daughter, so I've reduced my engagement with gadgets a little bit now, because I need to spend some time with my family. When we're playing cricket, we don't get that much time (with family), because you are either training or doing your recovery stuff. So, nothing specific that I can mention but yes, I keep buying whatever gadget I like. It could be a phone or any gadget. That is something that I love (doing).
Are you someone who has experimented with the weight of your bat often? What is the weight of the bat you are currently using?
On overseas tours, you need the bat to be a little bit lighter than what you use in India, because there is more pace and bounce on those wickets. But I don't change my weight too much. 19-20 ka hi farak hota hai (it remains almost similar). I don't think I need to experiment too much with it in the Test format. That's because if you're playing Test cricket in India, you don't want to use a bat which is too heavy.